Adelina A.
The collection is over. Thank you!
Age: 4 y.o.
Residence: Tatarstan, Russia
Diagnosis: leukemia
Required: treatment in Germany
Funds to raise: EUR 10,500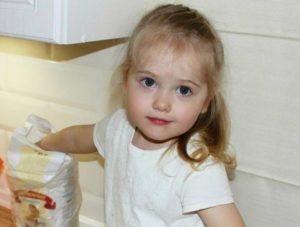 Adeline is treated at the Schwabing-Munich clinic, and several chemotherapy sessions have already been completed. The mother and the daughter bravery endure this ordeal. The father and younger brother are waiting for them at home in Tatarstan. In addition to the huge bill for treatment, they also have to buy medicines for Adeline. One pack of Imatinib medicine costs 1050 €.