Alexey S.
The collection is over. Thank you!
Age: 2 y.o.
Residence: Odessa, Ukraine
Diagnosis: congenital malformations of the central nervous system , corpus callosum hypoplasia, bulbar syndrome, tetraparesis, рartial atrophy of the optic nerve , central amovrosis, lagophthalmos, bilateral ptosis, infant epileptic encephalopathy, mitochondrial dysfunction, congenital persistent herpes infection, left pyeloctasia, hypoxia, ischemia, problems with the cervical spine, brain edema
Required: diagnostics in Germany
Funds to raise: EUR 3,000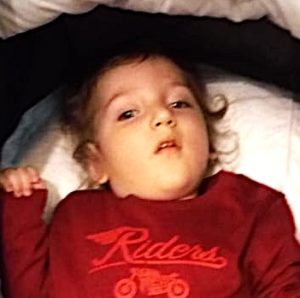 The child was put on artificial respiration. For these two years, the parents have been treating the baby, have been rehabilitating him, and bring him to the doctors for diagnositics. In Ukraine, a child with such a set of diseases and problems cannot be helped. The primary task is to stop the epileptic seizures. It is necessary to examine the child and to find the right treatment. They are ready to do this in the epileptic center in Bonn, Germany. The bill amounts to EUR 3,000.