Alisa P.
The collection is over. Thank you!
Age: 4 y. o.
Residence: Kazan, Russia
Diagnosis: heart disease, Mowat-Wilson syndrome
Needs: funds for living in Germany
Funds to raise: EUR 1,200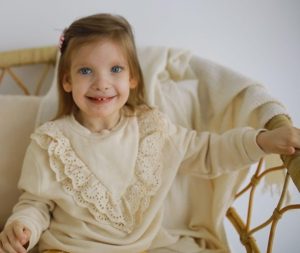 Alisa was born with a heart defect. Just a month after the birth, Alisa had her first operation to narrow her pulmonary artery. The operation went well, yet the problems with nutrition appeared: the girl could only eat through a tube. At the age of 6 months, the girl underwent a complex many-hour operation in Berlin, after which the baby spent another 20 days in a drug-induced sleep. The next operation should have beeen the final stage of heart disease correction, yet the girl was diagnosed with a genetic disease: Mowat-Wilson syndrome. This is a little-known disease. The children with this diagnosis can develop, but do it slowly. In November 2022, Alice underwent the necessary examinations at a clinic in Bonn. The doctors have determined that Alice's heart is ready for surgery in summer 2022. At the moment, the girl has a very low saturation, all her organs and tissues suffer from constant hypoxia. Fontan operation is vital for the girl, it is a chance for a further normal life. Despite the difficulties and difficult diagnoses, Alice is a gentle and social girl, she loves walking, reading, beautiful clothes and delicious food. The family requires EUR 1200 for initial housing expenses in Germany.