Alisa T.
The collection is over. Thank you!
Age: 13 y.o.
Residence: Moscow
Diagnosis: cancer relapse
Required: treatment in Germany
Funds to raise: EUR 2,240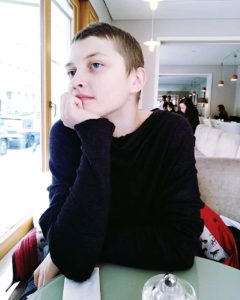 Alisa likes animals and dreams to become a designer.
Yet the girl suffers from a rare disease – a malignant ganglioglioma, there are only three professors in the world who can treat it, one of them is in the Helios clinic in Berlin. 4 years ago, Alice underwent a severe treatment, the tumor was removed, and the disease subsided. Yet it came back and now she is again fighting for life and her future.
Until the end of April, Alice and her mother need to be under medical surveillance in Berlin.
To do this, they require EUR 1,400 for the medical examination and EUR 840 for the housing.