Arina B.
The collection is over. Thank you!
Age: 7 y.o.
Residence:Ivanovo region, Russia
Diagnosis: Epilepsy
Needs: Medical examination in Germany
Funds to raise: EUR 36,000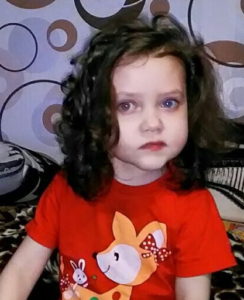 From the age of two months, Arina suffers from cramps. All kinds of treatments suggested by the doctors have been tried: 15 drugs, 2 courses of hormones. All that was to no avail. The leading Russian epileptologists have refused to help the child. An examination at Schön clinic in Vogtareuth, Germany has shown that a surgery is possible. However, a more accurate pre-surgical examination is necessary to accurately determine the epileptic lesion. The examination is very expensive, it costs EUR 48,115. However, the surgery is the only chance for Arina to get rid of the cramps that torture her every day!
It remains to collect about EUR 36,000.