Artem M.
The collection is over. Thank you!
Age: 5 y.o
Residence: Elets, Russia
Diagnosis: erythroderma
Required: funds for medication
Funds to raise: EUR 100 per week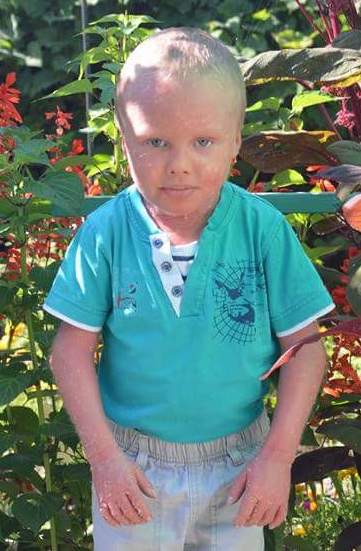 Artem is diagnosed with erythroderma and has been suffering this terrible skin condition since his birth. Only the treatment in Germany has given him significant relief. The cremes and balms, as prescribed by the German doctors, are required every day, otherwise the skin gets inflamed, dries out, cracks and bleeds. EUR 100 a week is required to ensure the child can live and develop normally.