Artem Sh.
The collection is over. Thank you!
Age: 2 y.o.
Residence: Liski, Voronezh region, Russia
Diagnosis: retroperitoneal fibrosarcoma
Required: treatment in Germany
Funds to raise: EUR 80,000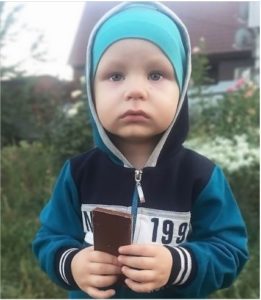 All leading clinics in Russia have refused to accept the child for a treatment. The clinic in Stuttgart gave hope for recovery: the bill amounted to EUR 50,000. This amount was collected, and the child has come to Germany for the treatment.
But after a few days, Artyom's condition has worsened, and he has ended up in the intensive care unit. According to the forecasts of doctors, he will require intensive care for quite a long time, this entails huge unforeseen expenses. The amount that has already been paid for treatment will suffice till the end of October. It is necessary to additionally collect EUR 80,000.