David K.
The collection is over. Thank you!
Age: 8 y. o.
Residence: Kazakhstan
Diagnosis: B-cell non-Hodgkin's lymphoma
Needs:treatment in Turkey
Funds to raise: EUR 29,500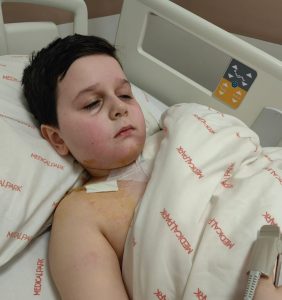 In December 2022, the boy was diagnosed with B-cell non-Hodgkin's lymphoma. This is an aggressive form of cancer that occurs in the lymphatic tissue, most commonly in the lymph nodes. An immediate treatment is required. David is in severe pain and is currently undergoing treatment at the Medical Park Bahçelievler clinic in Turkey. The chances of recovery are high if the boy treated right now. The family needs funds for a full course of chemotherapy and strong pain relievers. EUR 29,500 is required.