Egor O.
The collection is over. Thank you!
Age: 4 y.o.
Residence:Nizhny Novgorod region, Russia
Diagnosis:complex heart disease: pulmonary atresia, pulmonary valve atresia
Needs: to pay the debt for the treatment
Funds to raise: EUR 16,232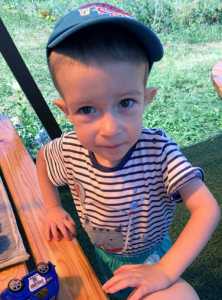 During the pregnancy, at the week 32, the baby was diagnosed with a cardiac pathology. Immediately after the birth, little Egor had to undergo several operations step-by-step. The first one was successfully done in Berlin in 2019. The next one was performed in Barcelona in May 2021. The surgeons made 2 operations in one: a radical correction of the defect has been done. As a result, Egor now has normal blood circulation in his heart, the blood oxygen saturation has increased. On the same day, the boy began to breath on his own. But, unfortunately, there were complications after the operation. Egor got a severe pneumonia. It went bad: mechanical ventilation, anesthesia, drainage for the outflow of fluid from the lungs, a long stay in intensive care. As a result, the bill for the treatment has significantly grown. A charity fund and the sponsors have helped to pay off the debt partially. But at the moment, the amount owed is still too big for the family: EUR 16,232.