Ekatherina K.
The collection is over. Thank you!
Age: 20 y.o.
Residence: Zhytomyr, Ukraine
Diagnosis: compression fracture of the vertebra
Required: surgery in Ukraine
Funds to raise: EUR 5,200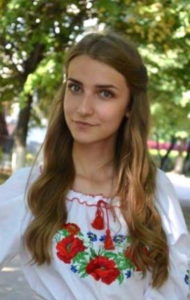 Katya Korol, 20 years old, from . Due to a childhood accident, Katya got a compression fracture of the vertebra. Since then, the vertebrae squeeze the nerve roots and spinal cord. After many years of living in a terrible pain, the family managed to raise money for the surgery. It was held in 2018. Unfortunately, the installed structure could not withstand the load and has bent, threatening to break. Therefore, the young girl needs an urgent re-operation. The mother works as a teacher in a special school for visually impaired children, the father does not participate in the fate of his daughter. They have found a clinic in Vinnitsa, Ukraine. The bill for the surgery is EUR 5,200.