Eldar E.
Age:16 y.o.
Residence:Chechnya, Russia
Diagnosis: cerebral palsy
Needs: rehabilitation in Germany
Funds to raise: EUR 600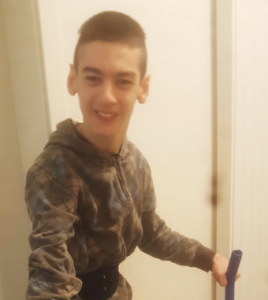 As a result of an injury sustained during the birth, Eldar has cerebral palsy. Year after year going, the regular rehabilitations, exercises and perseverance of Eldar and his mother are giving positive results. Two surgeries have been performed on his legs. Now Eldar can walk with a stick around the house. For the results not to be lost, for Eldar to walk on his own, he requires every year a rehabilitation course in a specialized rehabilitation center.
The doctors at Thera Reha in Ratingen believe that the physical therapy combined with acupuncture will be more effective for Eldar. The course costs EUR 600, that the family does not have.