Elizaveta E.
The collection is over. Thank you!
Age: 11 y. o. (baptized as Elizaveta)
Residence: Tomsk, Russia
Diagnosis: cerebral palsy
Needs: rehabilitation in Germany
Funds to raise: € 4,320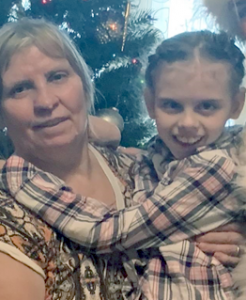 Elizaveta is a very sociable, open and cheerful girl. Her parents and grandmother are doing everything possible to ensure that the girl regularly exercises with the help of specialists. The exercises strengthen the muscles of her back and legs, so she can sit on her own. Several times Elizaveta underwent rehabilitation courses at the German clinic Tera Reha, some with the support of Diaconia.
Thanks to this, she finished with kindergarten and is now attending school. But the rehabilitation should take place regularly all the time the child grows. The parents have exhausted their own funds.
The next rehabilitation course costs EUR 4,320.