Eva G.
The collection is over. Thank you!
Age: 3 y.o.
Residence:Kemerovo, Russia
Diagnosis: neuroblastoma, stage 4
Needs: assistance with housing costs
Funds to raise: EUR 5,500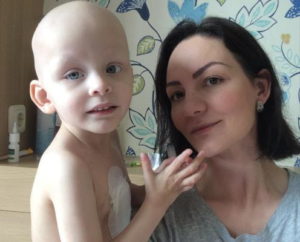 The fight against the serious illness is going on for a year and a half. At first, the treatment took place in Moscow. Since the main drug for therapy (Dinutuximab-beta) is not
registered in Russia, the treatment must be completed in Germany. The bill for the treatment at the clinic in Greifswald has been paid, but the housing there remains a problem. The planned treatment period is 6 months. The family needs about EUR 5500. However, the family spent all the money on the treatment, so they need help for paying the housing.