Evgeny S.
The collection is over. Thank you!
Age: 8 y. o.
Residence: Kaliningrad region, Russia
Diagnosis: congenital heart disease
Needs:treatment in Germany
Funds to raise: EUR 16,700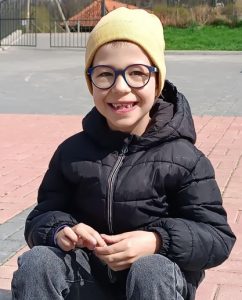 Only a half of Evgeny's heart works. He has undergone 5 surgeries during the first few years of his life. One of them, the Fontan procedure, was carried out in Germany 4 years ago, and allowed the child to live and develop normally. Upon his return, Evgeny has been observed by a cardiologist. The child attended a kindergarten. Just over a year ago, the problems reappeared: low oxygen saturation, edema, increased insufficiency in one of the heart valves. The child has been examined, but the cause of the deterioration has not been determined. A deeper examination is required. The German Cardiology Center, where Evgeny underwent the surgery, invites him to come over for this. The examination and subsequent treatments are vital for Evgeny right now. They have to collect EUR 16,700.