Katya Z.
The collection is over. Thank you!
Age: 3 y.o.
Residence: Novosibirsk, Russia
Diagnosis: cerebral palsy
Required: medical equipment
Funds to raise: EUR 4,000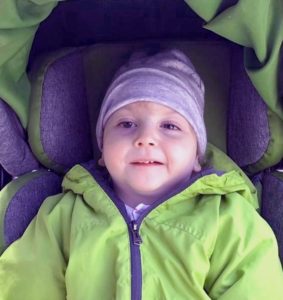 The child is undergoing rehabilitation in Ratingen at Thera Reha clinic. After her complicated birth, Katya did not come out of coma for 3 weeks. The first several months of her life she spent in intensive care, on the artificial respiration, with feeding tubules in her navel. Gradually, she began to open her eyes and learned to breathe on her own. At 3 months, she was allowed to go home. The parents immediately began to look for ways to rehabilitate the child; for the first year they were trying at home, in the centers and clinics of Novosibirsk, but this did not give any results. The first results appeared in Germany. A neurologist from Dusseldorf taught Katya to swallow. At the Thera Reha clinic in Ratingen, the doctors noticed that Katya understands everything and wants to communicate, learn, is trying to move on her own. Due to rehabilitation courses, Katya began to move her hands consciously, roll over, lean on her hands, hold her head, try to communicate with sounds.
To strengthen the muscles further, the doctors advise a special training platform Galileo, as well as SWASH, a verticalizer and orthoses. The price of the equipment totals to EUR 4000.