Kondrat K.
The collection is over. Thank you!
Age: 5 y.o.
Residence: Nizhny Novgorod region, Russia
Diagnosis: general speech underdevelopment of the first degree
Needs: rehabilitation in Russia
Funds to raise: EUR 600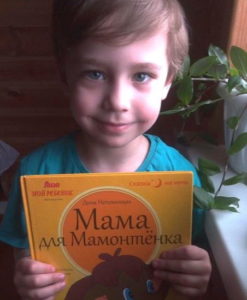 Kondrat is one of 3 children in the family. The boy has problems with speech, restless sleep, enuresis, hyperactivity. Parents do their best and do a lot of various activities with their
son. The boy attends a speech therapy group in a regular kindergarten. His intellectual abilities are preserved, so the parents do not want to send him to correctional schools. Owing
to regular exercises and previous treatment, there are positive changes in the child's condition. However, his neurologist recommends to undergo a treatment in the children's department of neurology and reflexology of the rehabilitation center "Reatsentr Kazansky" in Kazan. This will enable Kondrat to take a significant step in the further development and consolidation of already achieved skills.
The family lives very modestly. Now they are in a difficult financial situation, since they have already taken loans several times for the examination and treatment of their son. A single treatment course costs 600 euros.