Levon A.
The collection is over. Thank you!
Age: 3 y.o.
Residence: Edissa, Stavropol region, Russia
Diagnosis:cerebral palsy, arrested psychomotoric and speech development
Needs: rehabilitation treatment in Russia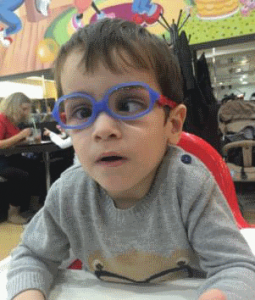 Levon requires rehabilitation in Junior Rehabilitation Center "Rodnik" in St.Petersburg. Already upon the first visit to the Center the little one has achieved a lot: he learned to seat and walk with support. His mother knows: one should not stop now! From 185 thousand Roubles required, the parents have already collected 40 thousand. They are unable to find the remaining 140 thousand Roubles (around 2000 euros). It is extremely important to start the treatment in January. We ask for your help!