Liza R.
The collection is over. Thank you!
Age: 11 y.o.
Residence: Oryol, Russia
Diagnosis: Primary hyperoxaluria
Required treatment: Kidney transplant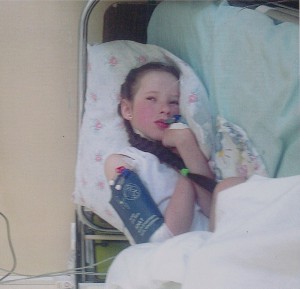 Lisa requires transplantation of kidney and possibly liver. The doctors from Minsk are ready to make the surgery. The situation was further complicated as it turned out, during an analyse in Germany, that her younger brother has the same disease and will soon need a transplant as well. For a single mother with two children to deal with this situation is truly terrifying. Please respond!
Sum to be collected: EUR 123,000.