Milana V.
The collection is over. Thank you!
Age: 5 y. o.
Residence: Vladimir, Russia
Diagnosis: heart disease (hypoplastic left heart syndrome), cerebral palsy, delayed psycho-speech development, epilepsy
Needs: to pay the debt for living in Germany
Funds to raise: EUR 6,000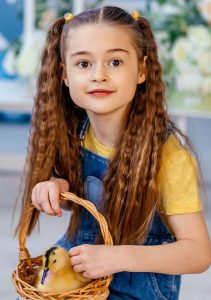 We have already helped Milana and her family. Milana is a very kind and cheerful girl. Despite all the difficulties that she had to endure during her 6 years, she grows up as a smart and quick-witted girl, loves to draw, sculpt, assemble puzzles and building sets, loves reading.
The girl has undergone a complex operation immediately upon the birth. At the age of 8 months, next stage of the operation was performed in Germany. At the age of 4 years, the next stage of the Fontaine operation has taken place. A German clinic in Berlin also offers the necessary therapy for Milana. In the near future, it is necessary to make a stenting of the left pulmonary artery. However, the family has an open debt to the clinic. The clinic cannot accept Milana for this operation until the debt is paid off. This operation is vital for Milana. It is required to collect EUR 6,000.