Nadya R.
The collection is over. Thank you!
Age: 12 y. o.
Residence: Voronezh region, Russia
Diagnosis: congenital heart disease, absence of the left pulmonary artery
Needs: surgery in Germany
Funds to raise: € 35,150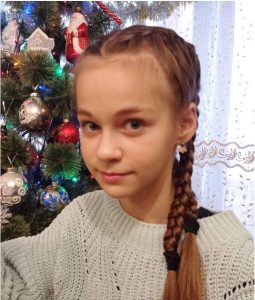 The first of Nadya's many heart surgeries has done when she was only a few months old. In 2015, Nadia underwent a surgery at the Munich cardiology center, and it helped the girl a lot. For several years she lived a full life, but now, since her body is growing and changing, she begins to get worse: cough and wheezing have returned. The correspondence consultation in Munich cardiology center has shown that a new operation is necessary. It costs € 35,150.