Nikita N.
The collection is over. Thank you!
Age: 11 y. o.
Residence: Brest region, Belarus
Diagnosis: cerebral palsy
Needs: verticalizer
Funds to raise: € 1,500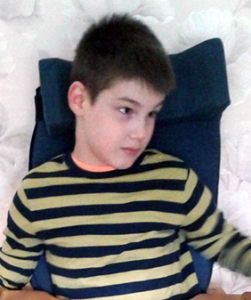 Nikita's family lives very modestly. The benefits they receive from the state do not suffice to purchase the rehabilitation means. Nikita needs a verticalizer. This is a device that helps the patient's body to keep an upright position. This device is indispensable for children with cerebral palsy: they spend most time in a supine or sedentary position, which creates a danger to get renal or pulmonary failure, osteoporosis and bedsores.
To purchase a verticalizer, they need EUR 1500.