Ruslan V.
The collection is over. Thank you!
Age: 2 y.o.
Residence: Gomel region, Belarus
Diagnosis: kidney sarcoma
Required: treatment in Germany
Funds to raise: EUR 33,000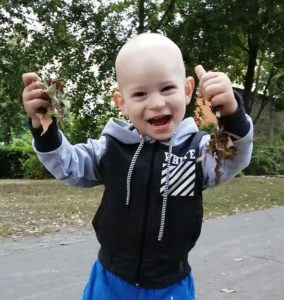 In the last months of his short life, the baby has underwent two surgeries, a kidney removal, and 4 chemotherapy blocks. Everything has happened so fast and unexpected that Ruslan and his parents are still not used to their new reality. Ruslan has a rare disease. They can no longer help him in Belarus. His papers were sent to the German clinic Helios Klinikum Berlin-Buch, which specializes in the treatment of this disease. The clinic gave the family a hope, it is ready to accept Ruslan. Yet the treatment costs amount to EUR 65,000. The parents have raised EUR 10,000 selling all the valuable property. Good people have raised more than EUR 22,000. However, it remains to collect EUR 33,000.