Alexander R.
The collection is over. Thank you!
Age: 11 y.o.
Residence: Lviv region, Ukraine
Diagnosis: hyperoxaluria, renal failure
Required: medical equipment
Funds to raise: EUR 4,000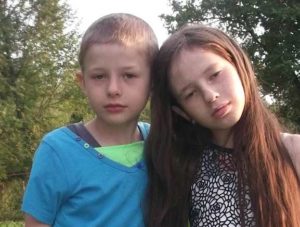 Little Sasha has a sister Lisa. We helped her in the past year and as well in the year before last with the kidney and liver transplant surgery, and then purchased the expensive medications requred for new organs to live in her body.
Sasha had the same illness as his sister … Sasha's kidney had hardly worked, so he got a surgery in Minsk. Now, he requires a surgery on the second kidney, as well as a liver transplant, so not to lose these organs…
The mother's salary only suffices for food and necessary medicines. The mother raises her beloved children alone.
For the previous and upcoming surgeries, the hospital bills for EUR 4,600.