Sasha P.
The collection is over. Thank you!
Age: 6 y.o.
Residence: Gatchina (Leningrad region), Russia
Diagnosis: brain tumor
Required: proton treatment in Germany
Funds to raise: EUR 84,000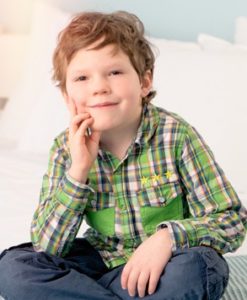 Sasha has already had two surgeries, each followed by a long and complicated recovery. In Russia, he was refused the treatment for the lack of protocols for treating the relapse of such tumors. They could only offer more surgeries and, eventually, palliative treatment.
Such protocols are there in Germany. Upon the recommendation for proton therapy by a professor from the Children's Oncology Clinic in Essen, the Sasha's family turned to the Essen Proton Center. The Proton Center has confirmed the need for this treatment, as less obtrusive and suitable for children, and billed them with € 84,000.
The large family has raised EUR 20,000, EUR 64,000 remains to be collected.