Sasha S.
The collection is over. Thank you!
Age: 10 y.o.
Residence:Kiev, Ukraine
Diagnosis: pituitary dwarfism
Needs: Proper medication
Funds to raise: EUR 6,850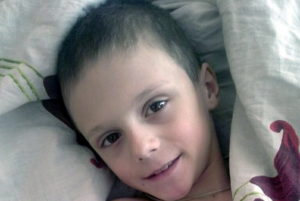 This is a rare disease whereby the pituitary gland does not produce the corresponding growth hormone. This leads to a delay in physical development and insufficient size of internal organs, which affects the functioning of the whole organism and the quality of life.
The artificial hormone replacement therapy is required. Sasha still has time to change his growth pattern and become a full-fledged man. Yet the time expires day by day.
In order not to remain in the child body till the end of life, Sasha needs EUR 6,850 euros for the proper medication.