Stepan Zh.
The collection is over. Thank you!
Age: 16 y. o.
Residence: Russia
Diagnosis: CHD, Ebstein's anomaly, tricuspid valve insufficiency, paroxysmal flutter and atrial fibrillation
Needs:a surgery in USA
Funds to raise: EUR 7,500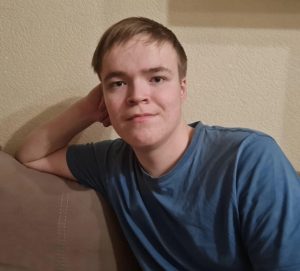 Since the birth, Stepan has been diagnosed with a severe form of heart disease. The boy followed a difficult path of treatment and operations. When he was 7 years old, an American cardiac surgeon performed an operation to reconstruct the valve. The operation went great, and Stepan was able to live a full life. Stepan was absolutely healthy for 7 years. However, during the pandemic, the boy has got ill twice with a coronavirus infection, as a result of this he again began to have the problems with the heart rhythm. The medication failed to relieve the seizures, so an operation was performed. Unfortunately, it did not bring the desired result. The local doctors can only offer a medication treatment with strong heart drugs at the moment, that has strong side effects: worsening of the liver, worsening of the valve and an increase in heart failure. The family has turned again to an American professor of arrhythmology: Pedro Del Nido of Boston Children's Hospital. He is ready to carry out the necessary operation of cryoablation, which cannot be done in Russia. With this operation, the boy would be able to return to the normal life. Stepan attends a mathematical school, this year he is taking exams: Russian, mathematics, physics and chemistry. He is fond of chess and football, which he cannot go for now for health reasons. Stepan follows a difficult life path, but he never complains. He is a smart and kind boy, he dreams of becoming a heart surgeon to help sick children with congenital heart disease. The cost of the necessary procedure is $200,000. It remains to collect about EUR 7,500 for the operation and for the family's accommodation during the treatment.