Tamara R.
The collection is over. Thank you!
Age: 6 y.o.
Residence:Donetsk region, Ukraine
Diagnosis:diffuse astrocytoma (brain tumor)
Needs: treatment in Turkey
Funds to raise: EUR 17,000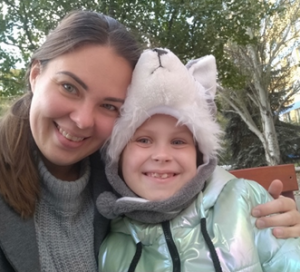 Tamara urgently needs a treatment. The tumor is very large, almost 10 cm. The Turkish clinic Liv Hospital accepts the girl for the treatment. If everything is done quickly, the chance of recovery exceeds 80 percent. Yet the family does not have enough money for the treatment, the amount required is very large. The mother, who is raising her daughter alone, calls for help. Tamara is her only child.
For the first stage of treatment, € 32,000 is needed. Almost a half of this amount has already been collected. € 17,000 is still lacking.