Vanya K.
The collection is over. Thank you!
Age: 4 y.o
Residence: Donetsk, Ukraine
Diagnosis: ICP
Required: Help in connection with a forthcoming surgery
Funds to raise: EUR 550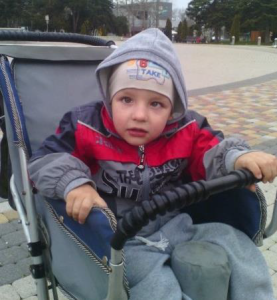 We have supported the life needs of Vanya's big family for many years, thanks to our responsive and continuous sponsors. Recently the child has done huge steps of development. On Ferbruary 15, Vanya will undergo a serious surgery on knee and hip joints in a St. Petersburg clinic. The bill for the surgery is paid off. However, the family still requires approx. RUB 36,000 for the flight, subsistence, transportantion, living costs. The big family from war-ravaged Donetsk cannot afford this. They need yet EUR 550 for a long-awaited surgery to take place.