Varvara K.
Age: 5 y. o.
Residence: Tula region, Russia
Diagnosis: heart disease
Needs: funds for living in Germany
Funds to raise: EUR 160 per week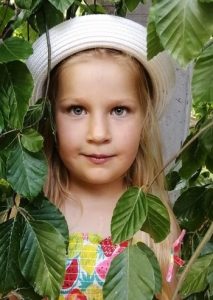 The girl was born with a complex heart defect, and was taken to the intensive care unit immediately after the birth. Varvara has already undergone 4 heart surgeries, and her condition has noticeably improved. However, already for 2 years she requires Fontan surgery. It has not been done so far due to the pandemic. In March this year, Varvara and her mother have come to the University Hospital of Bonn, where the surgery has been planned. However the clinic is now on strike, so the operation is being postponed all this time. The mother and the girl have to wait, while the living costs are too high for them. They are lacking the funds catastrophically. Each week of accommodation costs EUR 160, and they also need money for medicines and return tickets.