Vasilisa D.
The collection is over. Thank you!
Age: 3 y.o.
Residence:Volgograd, Russia
Diagnosis: not established
Needs: medical examination in Germany
Funds to raise: EUR 24,000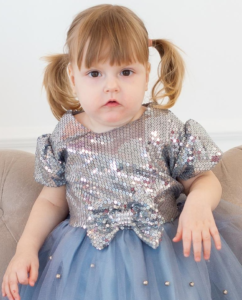 Little Vasilisa is suffering from convulsions. They come every two to three days. Vasilisa cries for a long time and cannot recuperate after each such incident. Doctors in Russia cannot diagnose her nor propose a treatment. Because of convulsions, the baby loses the skills that she has already acquired. A delay in mental and physical development is accumulating. A German clinic Schön Klinik Vogtareuth is ready to conduct an examination and establish a diagnosis. The clinic specializes in diseases with similar symptoms, so there is a hope that soon Vasilisa will be able to receive treatment. The examination costs EUR 54,576. It remains to collect about EUR 24,000.