Veronica K.
The collection is over. Thank you!
Age: 14 y.o.
Residence: Kyiv, Ukraine
Diagnosis: ostetis after BCG vaccination
Required: costs of housing, food and medicine
Funds to raise: EUR 1,500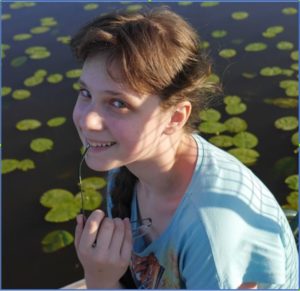 During the vaccination, the tubercle bacilli have destroyed the leg bones and damaged 2 vertebrae. At the age of 5, she had a surgery in one of the orthopedic clinics in Germany. Unfortunately, the growth zone was affected, and now Veronica's one leg is growing much faster than the other. This greatly impairs the formation of the whole organism. The operated leg must be lengthened. For this, the family needs to go on with the treatment in Germany until the end of November. The costs of the treatment have been paid off. However, the family requires EUR 1,500 more to cover the costs of housing, food and medicine.