Vika V.
The collection is over. Thank you!
Age: 10 y.o.
Residence: Moscow, Russia
Diagnosis: dysplastic infantile right convex thoracic, lumbar left convex scoliosis 4th degree
Required treatment: emergency surgery in Switzerland
Funds to raise: EUR 53,400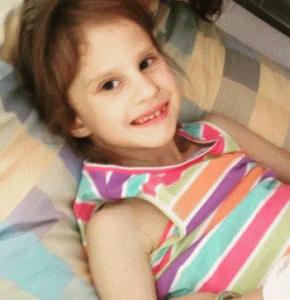 We know and support Vika V. already for several years. Owing to persistence of the parents and the expertise of Swiss doctors, the treatment brought good results. In 2014, an inner brace for scoliosis correction has been implanted.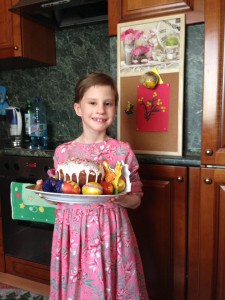 Now we are raising funds for another operation for Victoria to correct the scoliosis. She needs a new metal structure to be installed since the old one was temporary and has served its term of 5 years. Now it no longer holds back the scoliosis. The spine rotation caused the upper mount of the structure to broke through the skin, and this wound bleeds. The structure in the Vicki's back that holds her can break at any moment …
The mother raises the funds, yet the amount required is large, and time is short. The operation is scheduled for December 5th. It remains to collect EUR 53,400.