Vlad K.
The collection is over. Thank you!
Age: 2 y.o.
Residence:Minsk, Belarus
Diagnosis: spinal muscular atrophy (SMA) type 2
Needs: Sprinraza medicine
Funds to raise: EUR 500,000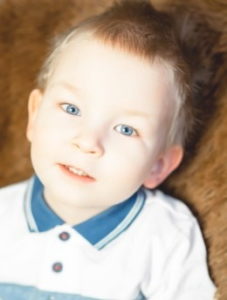 The struggle for the life of this little blue-eyed boy has been going on since his birth. He was born weighing only 1380 grams: yet he survived. However, after some time, the parents have noticed that the baby began to lower his head, hardly can support himself on his hands and slowly turns over to his side. Vlad was diagnosed with SMA. Upon development of this disease without treatment and supportive therapy, a child loses walking skills, does not sit anymore, stops eating on his own, then stops breathing, and dies; whereby the intelligence is fully preserved. Now Vlad doesn't walk, doesn't sit on his own, hardly holds his head, and has breathing problems. The salvation is Spinrase medicine that is registered in the US and Europe, but not in Belarus. It would stop the development of the disease. The price of the medicine is enormous, EUR 500 000. However, this is the price of life.