Vladimir P.
The collection is over. Thank you!
Age: 7 y.o.
Residence:Kiev, Ukraine
Diagnosis: epilepsy, delayed speech development
Needs: rehabilitation in Poland
Funds to raise: EUR 3,000.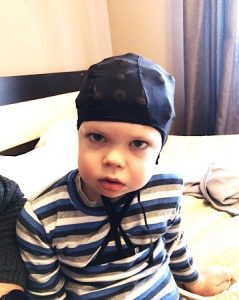 At the age of 2, Vladimir has suffered a viral encephalitis of unknown etiology. The disease has affected his brain. The child lost all previously acquired skills, he was tormented by numerous daily seizures. In October 2021, a vagus nerve stimulator has been installed. Since that, there is a positive trend. The boy is in dire need of rehabilitation, because Vladimir has suffered a rollback in development due to the epileptic seizures, and now he cannot even take care of himself. A rehabilitation course in the "Olinek" center (Poland) costs EUR 3,000.