Zakhar M.
The collection is over. Thank you!
Age: 6 y. o. (baptized as Zakhary)
Residence: Voronezh region, Russia
Diagnosis: neuroblastoma
Needs: immunotherapy in Germany
Funds to raise: € 250,000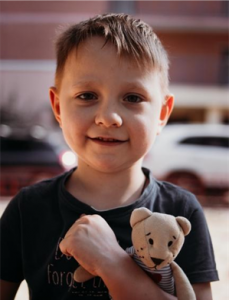 Zakhar's treatment has been going on for almost 3 years. During this time, he underwent many anesthesia, a bone marrow transplantation, a chemotherapy and many surgeries. In Russia, the doctors have made everything possible.
Yet immunotherapy is needed now. Unfortunately, the required drug Dinutuximab beta is not registered in Russia. In Europe, this type of treatment is included in the basic medical
protocol and Zakhar has a chance to receive this treatment in a German clinic in Cologne. Yet the cost of this treatment is huge and simply unaffordable for the family: EUR 315,000.
The parents have raised a part of the sum. EUR 250,000 remains to be collected.