APRIL 2023
Dear friends, thank you for your support.
We congratulate everyone on Easter! And we believe that life will overcome! It shall prevail in those whom we help, and in each of us.
In March, we have once again helped to buy electric generators for children and elderly people in Ukraine, as well as to pay partially for the treatment of Leya Tarasenko, 3 y.o., Belarus, retinoblastoma.
In April, the help is awaited by: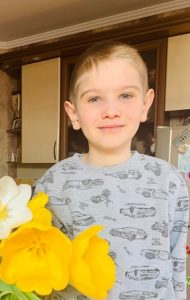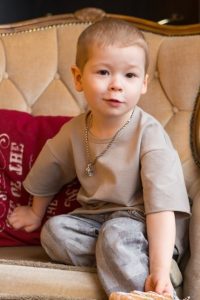 MATVEY KRUPITSA, 3 y. o., Kaliningrad, Russia.
Diagnosis: cholesteatoma (tumor) of the temporal bone, microtia of the auricle, atresia of the external auditory canal.
Matvey is a very active, smart and cheerful child, despite the hearing problems and the absence of an auricle. The boy was born with a structural ear peculiarity. The doctors have advised the mother to talk to him through the bones of the skull, while they were not yet fused. She sang lullabies to him and told fairy tales, believing that her son would hear and remember her voice. Even in the maternity hospital, Matvey's mother began to search the families with children suffering similar disorders, and the doctors who could help with this. The American clinic The International Center for Atresia & Microtia Repair is ready to perform an operation to restore hearing and create an auricle.
But a tumor has formed in the right ear of Matvey, in the place where the auditory canal should be located. It is growing, and at any moment it can spread to the adjacent tissues, cause brain swelling or change into a malignant formation. An urgent operation costing $110,200 is required.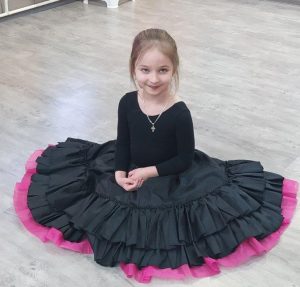 ANASTASIA PRUTIK, 8 y.o., Grodno, Belarus.
Diagnosis: Ewing sarcoma.
Last fall, Anastasia complained to her mother about the pain in her left leg. Her parents brought her to the doctor, but nothing serious was found. The pain subsided, but recurred next month. The girl was carefully examined and diagnosed with the bone cancer. The treatment was started immediately at the local oncology center. The girl has bravely endured several sessions of chemotherapy. Now, for the further treatment, Anastasia has to go to Germany. The girl is expected at the Helios clinic. Ewing's sarcoma is one of the most aggressive tumors and grows rapidly. The urgent treatment is the only chance to survive. EUR 150,000 is required.
&nbsp
HURRY TO DO GOOD!
Take care of yourself and your loved ones!
I embrace you heartily,
Yours Alina Titova