Age: 17 y.o.
Residence: Lipetsk, Russia
Diagnosis: cerebral palsy
Required: surgery in Germany
Funds to raise: EUR 46,000
From the letter of the mother of these great guys:
"My twin boys require the surgery. Their hip joints are being destroyed. Daniil no longer gets out of the stroller. Boys howl at night from pain. Their feet ceased growing and developing. The boys are great at school. Yaroslav likes jurisprudence and linguistics, and Daniil dreams of becoming an IT engineer. In Russia, in the course of such surgeries, they commonly cut the nerves and apply the plaster from the armpits to the tips of the toes directly at the operation table, that remains for a year. As a result of this, children become forever immobilized. We were at the Charité clinic in Berlin for a consultation with a professor who said he could help us sothat the pain will stop and the legs begin to develop. When we returned home, we have received two bills from the clinic: EUR 22,962.00 each. This amount we can not collect. I can not get help from the charity funds. I've been fighting for this for a year now. I'm desperate. I can only cry and pray. "
Age: 6 y.o.
Residence: Gatchina (Leningrad region), Russia
Diagnosis: brain tumor
Required: proton treatment in Germany
Funds to raise: EUR 84,000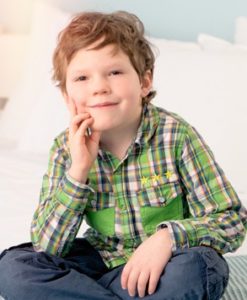 Sasha has already had two surgeries, each followed by a long and complicated recovery. In Russia, he was refused the treatment for the lack of protocols for treating the relapse of such tumors. They could only offer more surgeries and, eventually, palliative treatment.
Such protocols are there in Germany. Upon the recommendation for proton therapy by a professor from the Children's Oncology Clinic in Essen, the Sasha's family turned to the Essen Proton Center. The Proton Center has confirmed the need for this treatment, as less obtrusive and suitable for children, and billed them with € 84,000.
The large family has raised EUR 20,000, EUR 64,000 remains to be collected.
Age: 10 y.o.
Residence: Republic of Bashkortostan, Russia
Diagnosis: cerebral palsy
Required: rehabilitation in Hungary
Funds to raise: EUR 2,000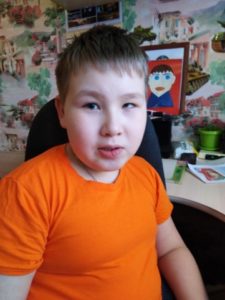 Danila was born prematurely, his lungs did not open, the first three days of his life he lived on ventilation, and suffered ischemia of the second degree. For 10 years, the parents have been fighting for the full life of their son. Danila underwent many surgeries and rehabilitation courses, that brought positive developments. Danila has learned to walk on his own from a support to a support, and take care of himself.
Children with cerebral palsy should get rehabilitation courses 3-4 times per year, but the family is not able to pay this expensive treatment. The family has two children, and the parents pay the mortgage and the loans taken for the treatment of their son.
In June, the child is expected for the rehabilitation at the Hungarian clinic Olinek.
It remains to collect about EUR 2,000.