Age: 5 y.o.
Residence: Georgia
Diagnosis: ependymoma (brain tumor)
Required: treatment in Germany
Funds to raise: EUR 21,800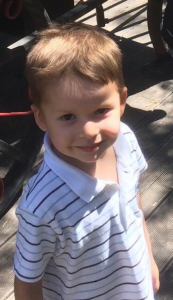 Mate (Matvey) fell ill a year and a half ago. The examination revealed a tumor in the brain. The child was prescribed 4 courses of chemotherapy and radiation therapy, and had an operation. However, the tumor relapsed in several months. The doctors in Georgia were not able to offer any treatment. The further treatment of the boy continued in Turkey. There, he underwent 2 operations, a chemotherapy and a cyberknife radiation therapy. Unfortunately, the tumor has relapsed again.
Matvey is in a clinic in Munich, where a shunt was installed to pump out fluid and a tracheostomy was placed to prevent the fluid from coming into the lungs.
The parents require help to pay the treatment. The bill amounts to € 21,800.
Age: 11 y.o.
Residence: Nizhny Novgorod, Russia
Diagnosis: hemaphagocytic lymphaistiocytosis caused by Epstein-Barr infection
Required: treatment in Turkey
Funds to raise: EUR 27,000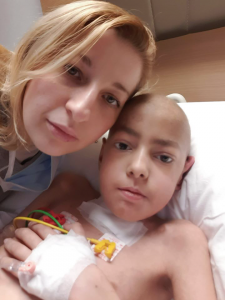 Saba, a pupil of the Nizhny Novgorod orthodox gymnasium, had an eventful life: studiyng, playing, working as a co-host on a program of the orthodox radio
"Obraz", participating in the "Immortal Regiment" patriotic action, and numerous creative contests. But in 2019, when visiting his grandparents in Georgia, the boy suddenly felt bad. The examinations have revealed a severe form of the Epstein-Barr infection. The terrible complication of the infection was an autoimmune disease.
Since November 2019, he has been treated in a clinic in Istanbul: he has spent 11 months in intensive care, undergone 2 brain bypass surgeries, 14 courses of
plasmapheresis to restore the liver function, 2 courses of dialysis to restore the kidneys, the lung drainage, the courses of chemotherapy, and 2 intubations (inserting a tube into the trachea for forcible lung ventilation). During these long months in the hospital, Saba proved he is a true Christian by courageously and patiently enduring all medical procedures and pain. When they need put him into the drug coma, he asked forgiveness to everyone and told his parents in case he perishes to give his organs to other children …
At the moment, Saba is undergoing an ambulatory treatment at the Yeditepe Koshuyolu University Hospital in Turkey. He requires long time for recovery and rehabilitation. The relatives of Saba have sold everything they could. They still need € 27,000 to pay off the medical bills.