Age: 4 y.o.
Residence: Tatarstan, Russia
Diagnosis: leukemia
Required: treatment in Germany
Funds to raise: EUR 10,500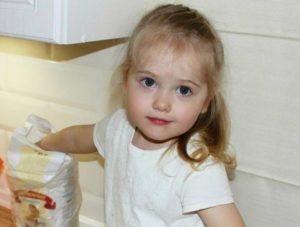 Adeline is treated at the Schwabing-Munich clinic, and several chemotherapy sessions have already been completed. The mother and the daughter bravery endure this ordeal. The father and younger brother are waiting for them at home in Tatarstan. In addition to the huge bill for treatment, they also have to buy medicines for Adeline. One pack of Imatinib medicine costs 1050 €.
Age: 14 y.o.
Residence: Voronezh, Russia
Diagnosis: ICP, tetraparesis, anorexia, epilepsy outside of relapse
Required: special medical equipment
Funds to raise: EUR 1,100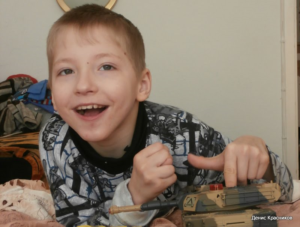 His mum, who is the sole parent and recently went through an oncologic illness herself, brought Denis to a Germany for a diagnosis and another rehabilitation. The boy is growing, is learning to walk and makes good progress.
The boy needs a SWASH orthosis, a device developed by the Swedish company ALLARD Int. It is required to prevent Denis from crossing his legs, he does not have the muscle to prevent this. The price of the orthosis is € 1100.