Age: 12 y. o.
Residence: St. Petersburg, Russia
Diagnosis: deformation of the musculoskeletal system
Needs: to pay for huosing during the treatment
Funds to raise: EUR 200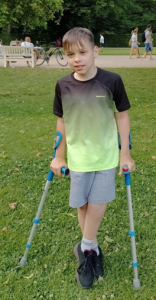 Vladislav was born with an anomalously small leg. The doctors at local clinics only offered prosthetics and predicted a possible amputation. The mother hs found a surgeon in the USA who successfully corrects such pathologies. Vladislav has already had 3 successful operations, with the 4th ahead to remove the internal metal fixation. Thanks to kind people and the efforts of his loved ones, the funds for the operation have been raised. The operation is planned for December and will take place in Warsaw, at the Medicover Clinic (European branch of the Dr. Paley Institute). Vladislav and the family must live near the clinic during the operation. The family's resources are completely exhausted, they need help to pay for housing. The cheapest option costs about 500 euros.
Age: 10 y. o.
Residence: Rostov region, Russia
Diagnosis: epilepsy
Needs:a medicine
Funds to raise: EUR 350 per course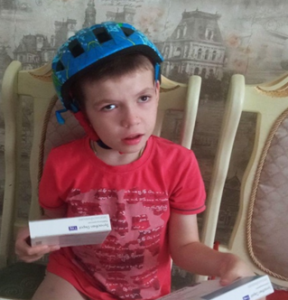 Nikita has a severe uncurable form of epilepsy. He suffers from daily seizures. At an early age the boy could speak and walk, but has gradually lost these skills due to the illness. Now he only walks around wearing a helmet and holding somebody's hand, because an attack could occur at any moment and he would fall. Nikita underwent a brain surgery to separate the hemispheres, but, unfortunately, this brought no improvement. In order to make the life easier for the child and his parents, Urbazon medicine is needed. The medicine can be purchased in Europe, but the family does not have the funds. They need EUR 350 euros for a medication course.