Age: 7 y.o.
Residence:Krasnodar, Russia
Diagnosis: congenital heart disease (CHD), cerebral palsy (CP), bilateral deafness of 4th grade, choroid coloboma, partial optic nerve atrophy (PASN)
Needs: rehabilitation in Czech Republic
Funds to raise: EUR 6,000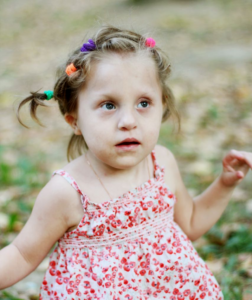 Alina was born prematurely with a heart defect. She underwent a heart surgery at the 3rd day of her life . After the operation, there was a long and difficult postoperative period. The doctors did not dare to give any good predictions. But the strong girl Alina got it through, despite a bunch of diseases. She and her mother went a long way in finding a suitable rehabilitation program, doctors, teachers, physiotherapy and speech therapy specialists. And now the girl sits on her own, stands with a support, her muscles have strengthened. The next goal is to walk on her own. Yet this requires rehabilitation at Kameny center, Teplice (Czech Republic). Alina and her mother have already undergone rehabilitation in this center, which has given good results.
The mother brings up the girl alone, the bulk of her income goes to regular home classes for her daughter. Rehabilitation in Czech Republic costs 6,000 euros.
Age: 22 y.o.
Residence:Orel, Russia
Diagnosis: Hallerworden-Spatz disease, parkinsonism, tetraparesis, optic nerve atrophy
Needs:Rehabilitation in Russia
Funds to raise: EUR 1,225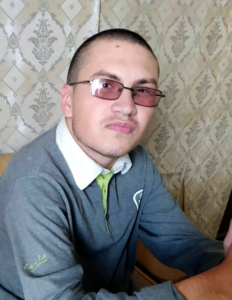 Sasha's health problems began have suddenly at the age of 11: deterioration in handwriting, gait, metabolism, speech. The doctors have diagnosed a rare and uncurable disease. For almost 8 years, the mother is fighting for Sasha's health. There are developments of promising cure in Germany, but nobody knows how long it will take to test and introduce the medicine. To maintain Sasha in stable condition and the ability to stand on his own, the rehabilitation and medication are needed. The mother regularly brought Sasha to the swimming pool, to physical therapy, and art therapy. However, the pandemic situation made these classes impossible. There is a chance for Sasha to get to the rehabilitation center "Rodnik" in St. Petersburg. But for the mother and Sasha, who live on a disability pension, the cost of rehabilitation is too high.
They need 1 225 euros.