Age: 14 y. o.
Residence: Brovary, Ukraine
Diagnosis: undifferentiated epileptic encephalopathy, autistic disorder
Needs: funds for living in Spain
Funds to raise: EUR 1,000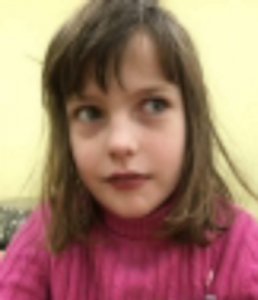 Last year, we have helped Elizaveta to undergo a qualitative examination at the Italian clinic Bambino Gesù. This was needed since for 10 years the doctors could not take the girl's seizures under control and find the efficient medicines. The seizures had a strong impact on the development of the girl.
The examination has been carried out, the proper medication was found. Now, due to the war in Ukraine, Elizaveta and her mother were forced to leave the country. In the bomb shelter, the girl has experienced severe seizures and panic attacks. There was a problem with the necessary medication. The family made it to Spain, where their friends have provided a housing, and arranged the medical insurance, thanks to which Elizaveta receives the medicines now. Yet their funds for living are running out, and the country does not yet provide financial assistance. The family is asking for support to stay in Spain till September. EUR 1000 is required.
Age: 3 y.o. (baptized as Savva)
Residence: Nizhny Novgorod, Russia
Diagnosis: hemaphagocytic lymphohistiocytosis, Epstein-Barr virus
Needs: a course of a medicine
Funds to raise: EUR 350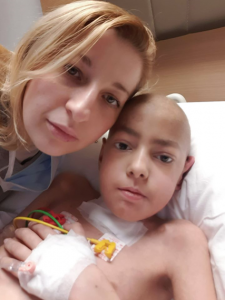 Saba used to enjoy an active life: studying, playing, working as a co-host on Orthodox radio, participating in creative competitions. But in 2019, when Saba was visiting his grandparents in Georgia, the boy had suddenly felt unwell. The examination showed a severe form of Epstein-Barr virus.
We have already helped Saba last year. The treatment has brought good results. But, on January 6 and 30, 2022, Saba has had epileptic seizures. After a thorough examination, his neurologist has recommended to increase the doses of medicines. Their supply of medicines and syringes for the child will not last long.
To purchase the medicines for coming 6 months, family of Saba requires about EUR 350.