Age: 4 y.o.
Residence:Nizhny Novgorod region, Russia
Diagnosis:complex heart disease: pulmonary atresia, pulmonary valve atresia
Needs: to pay the debt for the treatment
Funds to raise: EUR 16,232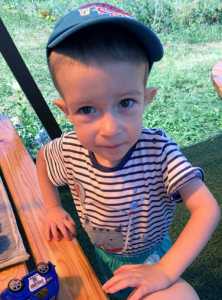 During the pregnancy, at the week 32, the baby was diagnosed with a cardiac pathology. Immediately after the birth, little Egor had to undergo several operations step-by-step. The first one was successfully done in Berlin in 2019. The next one was performed in Barcelona in May 2021. The surgeons made 2 operations in one: a radical correction of the defect has been done. As a result, Egor now has normal blood circulation in his heart, the blood oxygen saturation has increased. On the same day, the boy began to breath on his own. But, unfortunately, there were complications after the operation. Egor got a severe pneumonia. It went bad: mechanical ventilation, anesthesia, drainage for the outflow of fluid from the lungs, a long stay in intensive care. As a result, the bill for the treatment has significantly grown. A charity fund and the sponsors have helped to pay off the debt partially. But at the moment, the amount owed is still too big for the family: EUR 16,232.

Age: 8 y.o.
Residence:Krasnodar, Russia
Diagnosis: congenital heart disease (CHD), cerebral palsy (CP), bilateral deafness of 4th grade, choroid coloboma, partial optic nerve atrophy (PASN)
Needs: rehabilitation in Czech Republic
Funds to raise: EUR 6,000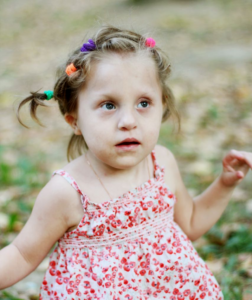 Alina was born prematurely with a heart defect. She underwent a heart surgery at the 3rd day of her life . After the operation, there was a long and difficult postoperative period. The doctors did not dare to give any good predictions. But the strong girl Alina got it through, despite a bunch of diseases. She and her mother went a long way in finding a suitable rehabilitation program, doctors, teachers, physiotherapy and speech therapy specialists. And now the girl sits on her own, stands with a support, her muscles have strengthened. The next goal is to walk on her own. Yet this requires rehabilitation at Kameny center, Teplice (Czech Republic). Alina and her mother have already undergone rehabilitation in this center, which has given good results.
The mother brings up the girl alone, the bulk of her income goes to regular home classes for her daughter. Rehabilitation in Czech Republic costs 6,000 euros.