AUGUST 2022
Dear friends, thank you for your support!
In these summer months, thanks to you, we go on with helping. In July, the support has been provided to: Vasilisa Degtyareva, 8 years old, Russia, epilepsy – the payment for the housing during the medical examination, Nikita Suprunov, 9 years old, Russia, epilepsy: the medicines, Grisha Dolgykh, 11 years old, Belarus, cerebral palsy: the payment for rehabilitation, Varvara Davydova, 5 years old, Russia, heart disease: the tickets home are paid, Milana Volkova, 6 years old, Russia, heart disease – the debt for treatment has been paid off, Valery Davydov, 13 years old, Russia, traumatic brain injury – the payment for rehabilitation.
In August, your help is awaited by: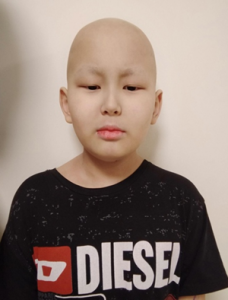 ADIL TULENDIN, Kazakhstan, 9 years old. Diagnosis: acute lymphoblastic leukemia.
Since 2019, Adil and his parents have been fighting for his life. In January 2022, he underwent a bone marrow transplant in Turkey. That followed by a relapse: the family did not even have time to return home to Kazakhstan. The blast cells were found in the cerebrospinal fluid and testicles. This is the 3rd relapse that the family has to deal with. An urgent surgery and chemotherapy are needed. About EUR 147,000 euros is required for Adil to recover and return home in health.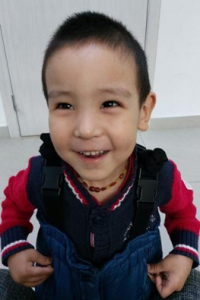 ILSHAT ABDUKHELILOV, Kazakhstan, 3 years old. Diagnosis: Wiskott-Aldrich Syndrome.
Little Ilshat has a very rare and serious illness. In Kazakhstan, there are only 2 more children with this diagnosis.
At 5 months, the baby developed a rash, the platelet count began to decrease. For a long time, doctors could not make a diagnosis. Ilshat underwent a series of various examinations and futile treatment. In addition to taking various medications, the boy underwent 15 sessions of chemotherapy. After that it became clear that the treatment was not helping, and the parents sent the materials for examination to Moscow. The answer with the real diagnosis of Ilshat came from there. This genetic disease is manifested by atopic dermatitis, hemorrhagic syndrome, deficiency of B and T lymphocytes. All this leads to frequent infections. Ilshat has regular nosebleeds, and an internal hemorrhage can occur at any moment. In simple words, Ilshat has no immunity. He spends almost all the time at home, because any infection is dangerous for him. A bone marrow transplantation can save the baby. Such an operation is successfully performed in a clinic in
Munich. The cost is EUR 300,000. The family has been raising funds for several months with the help of their friends, acquaintances and kind people.
It remains to collect EUR 83,990.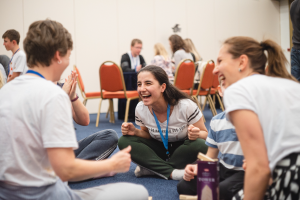 I am also glad to announce that in the second half of October we are planning to hold again a performance of "Knight of Flowers", the play so loved by both children and adults! This will be a charity event of our DobroMore Center in Montenegro.
This time, the money will be raised for a practical conference of psychologists and volunteers working with families in crisis. The conference is planned to be held in the end of October 2022 in Montenegro and Germany. The experts from different countries will be invited to share experience on work with volunteers and refugee families from Ukraine and Russia, including with sick children. The specific dates, the program and participation options will be published at our websites orthodiakonia.de and dobromore.eu in the near future.

But already now you can support our rehabilitation programs by transferring funds to any of the accounts below, specifying Kinderhilfe Dobromore as the purpose of paying. We will be glad to receive your support!
HURRY TO DO GOOD!
I wish health to you all! Take care of yourself and your loved ones!
I embrace you heartily,
Yours Alina Titova