Charity ball in Berlin, 2-10-2016
A charity ball on behalf of Diankonia has been held in Berlin on October 2.
See the photos:
We have raised EUR 760 for Diakonia care-receivers.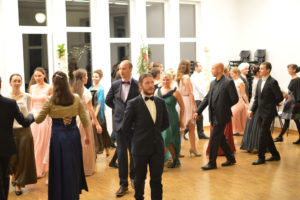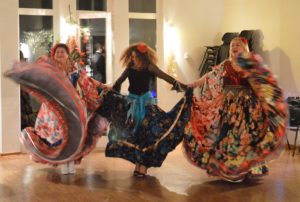 Review of a gest:
The ball in Berlin, the ball of autumn!
It was so much to see!
One cannot find enough praising epithets for this ming-blowing event! I want to thank all gathered as well as everybody separately for a creation of such, I'm tempted to say, unearthy athmosphere! That has been a time jump! World-known compositions have been performed with flute and saxophone. What a terrific beginning it was: chello and J.S. Bach. Later, we have been whirled in eddies of gipsy spirit. And dancing, dancing, dancing till late into night.
A ball is a really special event, great of scale for any time. Yet his main component are us, those who have organized, brought through, and performed this event with a lot of positive emotions! I am flattered to be a part of it! Thanks to you and a deep bow – that we have learned at the ball in a folk Russian dance.
Irina Letaeva