DECEMBER 2022
Dear friends!
The Christmas fairy tale has already begun for many, and for some we make it with our own hands! Thank you for your support!
Owing to you, we have helped last month to:
Danila Sirota, 18 years old, Ukraine, consequences of osteosarcoma, to pay off the debt in Germany;
Mark Vasiltsov, 2 years old, Belarus, bilateral retinoblastoma (cancer of both eyes), to pay off a surgery in a Swiss clinics.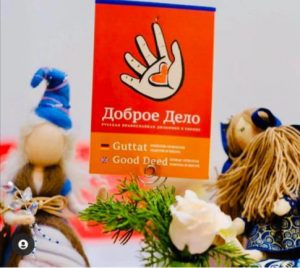 Our volunteers still treat sick children, search for medicines, medical equipment, housing, funds, negotiate with clinics, translate, meet, console, plant trees with the parents in memory of their departed children, extend visas, sort out the documents, send medicines and electric generators for those who need it, organize children's holidays and hold charity fairs. They negotiate with Santa Claus so that their care-receivers get exactly the gifts they are dreaming of! You can also join our close-knit family. Right now it is so important for people to unite for the sake of good and for the sake of the future. And sprout them in yourself and around you.
Merry Christmas and Happy New Year!
In December, we ask you to help to: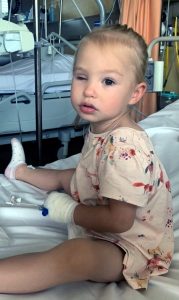 Marta Shpakovskaya, 2 years old, Belarus, diagnosis: bilateral retinoblastoma of groups A and D (oncology of both eyes).
When little Marta was 3 months old, the girl's eye has begun to glow. The parents have immediately turned to the clinic for help. There was no relapse for some time after the treatment, then a new focus was discovered. The treatment was continued in a Swiss clinic with Professor Munier. The doctors tried to save the eye, but the tumor grew too fast. The eye had to be removed. It is still necessary to continue the treatment, because the tumor was in the last layer of the eye. A Belarusian charity fund has helped the parents to raise the funds for the treatment. However, these funds have already been spent by now, the money on the clinic's deposit is running out, while the treatment has to be completed. 45,115 Swiss francs are required, a part of the funds is already there, 35,115 Swiss francs (EUR 35,621 ) remain to be raised.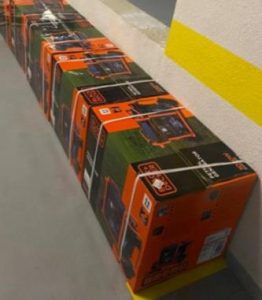 Light and heat for the children of Ukraine!
Dear friends! Our New Year action this year is aimed at helping children who live in Ukraine under horrible conditions of war.
We are raising money to purchase electric generators, stoves and other devices, that will help the children, including those suffering from acute and chronic diseases, and their family members, to survive this cold and dark winter, to get warm and light.
The devices purchased will be delivered to Ukraine directly to specific addresses of the children. Additional information: at the DobroMore site: dobromore.eu and at the site of Diakonia Good Deed: orthodiakonia.de.
HURRY TO DO GOOD!
I wish health to you all! Take care of yourself and your loved ones!
I embrace you heartily,
Yours Alina Titova