JULY 2022
Good day to you, dear friends. It is not so easy to raise money in summer months, yet the children do not get ill less often. And the current situation in the world does not help to solve the problems of families in trouble. And that means: we again have the opportunity to help. Special thanks to all those who are responding to my letters now! Thank you for being with us!
In June, we have supported Savva Balabanov, 12 years old, Nizhny Novgorod, hemaphagocytic lymphohistiocytosis, Epstein-Barr virus, and Vasilisa Degtyareva, 5 years old, Volgograd, epilepsy.
The following children are waiting for our help: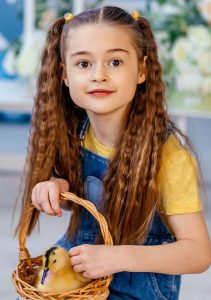 MILANA VOLKOVA, 5 y. o., Vladimir, Russia, heart disease (hypoplastic left heart syndrome), cerebral palsy, delayed psycho-speech development, epilepsy.
We have already helped Milana and her family. Milana is a very kind and cheerful girl. Despite all the difficulties that she had to endure during her 6 years, she grows up as a smart and quick-witted girl, loves to draw, sculpt, assemble puzzles and building sets, loves reading.
The girl has undergone a complex operation immediately upon the birth. At the age of 8 months, next stage of the operation was performed in Germany. At the age of 4 years, the next stage of the Fontaine operation has taken place. A German clinic in Berlin also offers the necessary therapy for Milana. In the near future, it is necessary to make a stenting of the left pulmonary artery. However, the family has an open debt to the clinic. The clinic cannot accept Milana for this operation until the debt is paid off. This operation is vital for Milana. It is required to collect EUR 6,000.
EMILIA SHABUNYA, 4 y. o., Polotsk, Belarus, group D retinoblastoma.
At the age of 3, Emilia was diagnosed with a terrible disease: eyeball cancer. The girl underwent 3 blocks of chemotherapy at home. The doctors gave a disappointing prognosis that it would not be possible to remove the tumor without removing the eye. However, Professor Francis Munier at the Jules Gonin Ophthalmology Center in Switzerland, has managed to operate on Emilia and save her eye. Now it is necessary to come monthly for the examination, the treatment and periodic MRI. The family's resources have been severely depleted and they need help to for housing and travel. This amounts to approximately EUR 2,500.
СПЕШИТЕ ДЕЛАТЬ ДОБРО!
Берегите себя и близких!
Сердечно обнимаю,
Ваша Алина Титова