JUNE-JULY 2021
Dear friends, in May and June we have helped to pay for treatment and rehabilitation to:
Alina Kupriyanova, 7 years old, Russia, congenital heart disease, organic lesion in the central nervous system, cerebral palsy; Elena Egorycheva, 12 years old, Russia, cancer, brain tumor; Victoria Meyer, 3 years old, Germany, hyperglycemia, epilepsy; Matvey Belyakov, 10 years old, Russia, absence of fibula, shortening of the leg; Savva Balabanov, 11 years old, Russia, hemaphagocytic lymphaistiocytosis, Epstein-Barr virus; Dima Seredyuk, 9 years old, Ukraine, cerebral palsy.
We have purchased and transported medical equipment to Belarus and Russia, supported a Russian family in a difficult situation.
Thank you for being with us!
In this month, your help is awaited by: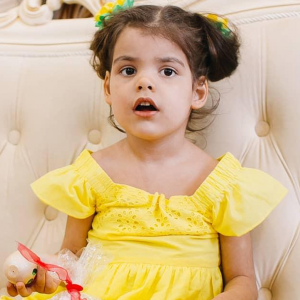 Karolina Pambukhchyan, 4 years old, Russia, Nizhny Novgorod, epilepsy.
At the age of 10 months, the baby lost consciousness for the first time. The antiepileptic drug prescribed by the doctors did not help. On the contrary, the seizures
intensified. Little Karolina stopped to develop, and began to lose weight. The spasms became more and more frequent coming at all times of the day and night. Karolina and her family have been fighting the disease for 4 years. All the methods offered by
Russian medics have been tried, but the seizures continue. The Spanish clinic Teknon is ready to help the girl. However, the family's budget has been severely depleted over the years of treatment, assistance from funds was received, and the loans were taken out. More financial assistance is needed to pay for a full modern medical examination of Karolina and selection of the right drug for the baby. The life without seizures
costs 17,000 euros for her.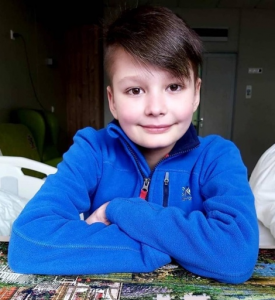 Ivan Ibragimov (baptized as Iohann), 12 years old, Mariupol, Ukraine, myelodysplastic syndrome, refractory anemia.
Several months ago, Ivan was diagnosed with a serious illness. He needs a bone marrow transplantation. The experience in such operations is available at a clinic in Belarus, where they plan to carry it out. Beside the fundraising, a search is underway for an unrelated donor: the mother is only 50% compatible, and the father is no longer alive.
EUR 110,000 is required for the operation. It remains to collect EUR 43,000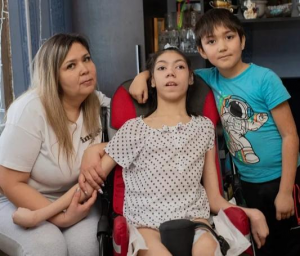 Alina Yeranosyan (baptized as Anna), 16 years old, Russia, Kursk region, cerebral palsy, spastic tetraparesis, epilepsy, respiratory failure. As a result of difficult labor, Alina was born barely alive. The doctors told her mother that her daughter would not survive and suggested she should refuse her child. However, in the course of years, owing to the persistence of the mother, constant rehabilitation and treatment, the girl has learned a lot. Alina stands in the Parapodium, sits well, speaks in short sentences, reads and counts till 20. She has completed 1st grade at school, and the seizures are gone. In her 16 years, Alina has undergonemore than 10 operations, and a surgery has been made to install a metal structure to support the spine. Thanks to this, Alina has a chance to move on her own. Yet for this to happen, it is necessary to train leg and arm muscles with a special Motomed Viva trainer. She has to do it every day several times a day. The mother raising two children is single, she cannot afford the cost of the trainer. EUR 750 is required.
HURRY TO DO GOOD!
I wish health to you all! Take care of yourself and your loved ones!
I embrace you heartily,
Yours Alina Titova