Archpriest Ilya Limberger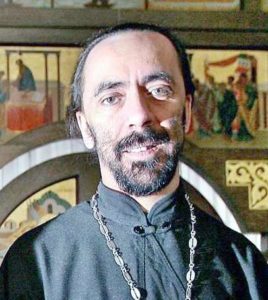 spiritual mentor and friend of "Good Deed", was, together with Alina Titova, at the origin of establishing the Russian Orthodox Diakonia in Germany.
He was born in Moscow. He has emigrated with his family to New York in 1977. Since 1983 he lives in Germany. He graduated from the Faculty of Mathematics at the University of Munich.
In 1990, Ilya Limberger was ordained a priest and appointed to the parish of St. Nicholas in Stuttgart.
Archpriest Ilya is actively engaged in the work with Orthodox youth in Germany. He is a member of the youth council at the Synod of Russian Orthodox Church Outside Russia. He speaks Russian, German, English and Serbian. He is the father of five children.