MAY 2023
In spring, it feels like Nature itself facilitates the awakening and strengthening of life. To all those who turn to us for help, we wish these works of Nature and recovery!
And we thank you, our dear friends, for your swift and warm support!
In April, we have helped to pay for the surgery for a volunteer Irina A., Russia, breast cancer, and the treatment for Nastya Prutik, 8 y. o., Belarus, Ewing's sarcoma.
In May, our help is awaited by: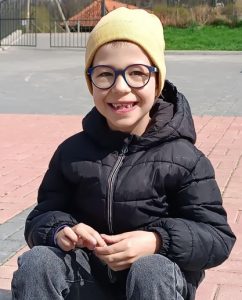 Evgeny Strelkovskiy, 6 y.o., Kaliningrad region, Russia. Diagnosis: congenital heart disease.
Only a half of Evgeny's heart works. He has undergone 5 surgeries during the first few years of his life. One of them, the Fontan procedure, was carried out in Germany 4 years ago, and allowed the child to live and develop normally. Upon his return, Evgeny has been observed by a cardiologist. The child attended a kindergarten. Just over a year ago, the problems reappeared: low oxygen saturation, edema, increased insufficiency in one of the heart valves. The child has been examined, but the cause of the deterioration has not been determined. A deeper examination is required. The German Cardiology Center, where Evgeny underwent the surgery, invites him to come over for this. The examination and subsequent treatments are vital for Evgeny right now. They have to collect EUR 16,700.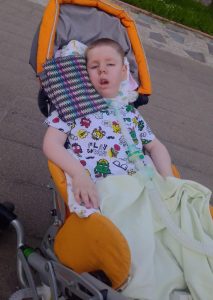 Ilya Kolokolov, 6 y.o., Belarus. Diagnosis: spinal muscular atrophy type 1 (SMA).
Due to illness, Ilya cannot breathe, eat, move on his own. Ilya breathes with the help of a ventilator, he can't even open his eyelids completely on his own. However, the boy's intellectual ability is preserved. Ilya needs frequent cleaning of the respiratory tract from sputum and saliva, otherwise there is a high risk of developing pneumonia. Therefore, the boy needs a cough assist and tracheostomy tubes for the ventilator. Due to the trade sanctions imposed on Belarus, it is not possible to buy either in this country. If someone can help with the search and purchase of the tubes and a cough assist, please contact us immediately. From the financial side, EUR 6,000-7,000 is required.
HURRY TO DO GOOD!
I wish health to you all! Take care of yourself and your loved ones!
I embrace you heartily,
Yours Alina Titova