MAY-JUNE 2022
Dear friends, we go on with helping others!!
With your help, a lot has been accomplished over the past few months.
We have paid for housing and examinations for Anastasia Kirinskaya, 24 y.o., Berlin, Kearns-Sayre syndrome, have purchased and sent to Ukraine the medicines for children with juvenile idiopathic arthritis, have provided initial support for refugees in Germany, have paid for a wheelchair for Tamara Khudoley, 7 y. o., Donetsk region, brain tumor.
Our local volunteers continue to work.
From the reports of the local volunteer groups:
"Over the past month we
– have visited, congratulated on their birthdays and given gifts to Radmir and Zakhar,
– regularly helped Sh.'s family with translations;
– regularly helped with translations, and tried to support Artyom's family, who have difficulties with the visa and money due to sanctions;
– have helped the Z. family, refugees from Odessa;
– have helped the K. family with translations, and also with finding housing, paperwork and settling in their apartment;
– have helped E. to pay for orthopaedic shoes;
– have been trying to send a vital medicine for Misha P. to Moscow region, the medicine was ordered and paid for;
– stayed in touch with S.'s family, have helped Oksana with advice and links;
– met with P. and T., handed over some money for food;
– have helped Eugenia K. with three children from Odessa to find housing and settle down in Cologne;
– have helped the refugees from Kyiv Alina Sh. with her daughter Sophia, whose apartment has burned down in a missile attack, to find a host family in Cologne, have met at the station, helped with paperwork, translations, provided the initial financial assistance;
– have helped a family of refugees from Kyiv to move from a refugee camp to a temporary apartment, and with the translations;
– have helped to find urgently a wheelchair for a refugee boy from Ukraine;
– stayed in touch with the family of Anna L. (our care-receiver, neuroblastoma) while they were getting out of occupied Kherson;
– have supported the parents of our deceased care-receivers Kamila K, Cyril F, Maxim B"
"…Finally, Olga A. and her daughter Masha were able to return home to Izhevsk after paying off an exorbitant debt to the university clinic. They were helped in this by a Russian
fund and with the funds collected in German groups. We have prayed for them by the whole parish.
Now we are helping to a family from Krasnodar: their daughter Maria have been treated earlier at Asclepius clinic. There they met Artem Vandysh, a person that is already familiar to us. He offered them his services of an interpreter and a mediator, have promised to find a lawyer, have taken a decent amount of money, and disappeared. This is the second case in our practice when a family complains about him. We called Asclepius to get him on the phone using the number given in his letter – they said that he had nothing to do with them …
We have helped to find an interpreter for the paperwork to a refugee family with a sick child"
"… In recent months, there has been a lot of translation work. Anybody from other departments (maybe, fund department) who would have time, is welcome to help. In our parish, everyone who can and wants to help refugees is actually helping. We are also in touch with our care-receivers who remain in Ukraine."
Peace and good to you all!
Our help is awaited by: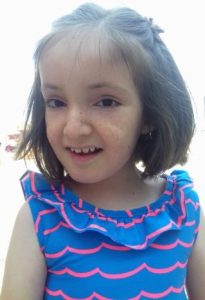 ASYAT MAGOMEDOV, Dagestan, Russia, 13 y. o., acquired autoimmune hemolytic anemia of moderate degree, Kabuki syndrome, congenital heart disease, pulmonary hypertension.
Already at birth, Asiyat got a number of diagnoses: problems with kidneys and heart, cleft palate, dacryocystitis, and more. The child was operated on at the Bakulev clinic in Moscow. Miraculously, on the 7th day after the operation, the state of the baby returned to normal, and she could breathe on her own. At the age of 9 months, after another operation, a respiratory arrest has occurred. She was reanimated and got a disappointing prognosis of doctors again. Because of cleft palate, the girl could only eat through a tube. She was not gaining enough weight. At the age of 2, Asiyat was operated on at Berlin Cardio Centre. After this, the girl's condition has improved significantly, and she began to pronounce sounds and syllables.
They close the palate, so she can eat normally. The valve was replaced. Everything went well for 5 years. Since the last year, the girl began to get sick often and eat too little. She often turns blue, and the right parts of her heart got enlarged. The doctors have to do a heart probing to find out the cause of the deterioration, and carry out the necessary treatment. The girl is expected at the clinic in Bonn. The cost of the probing, EUR 21,500, is unbearable for the family. A part of this amount will be paid by a fund. EUR 7,400 euros must be yet raised.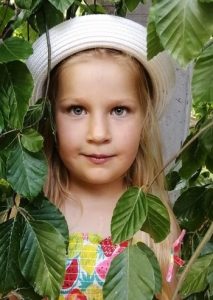 VARVARA KUROCHKINA, Tula region, Russia, 5 years old, heart disease.
The girl was born with a complex heart defect, and was taken to the intensive care unit immediately after the birth. Varvara has already undergone 4 heart surgeries, and her condition has noticeably improved. However, already for 2 years she requires Fontan surgery. It has not been done so far due to the pandemic. In March this year, Varvara and her mother have come to the University Hospital of Bonn, where the surgery has been planned. However the clinic is now on strike, so the operation is being postponed all this time. The mother and the girl have to wait, while the living costs are too high for them. They are lacking the funds catastrophically. Each week of accommodation costs EUR 160, and they also need money for medicines and return tickets.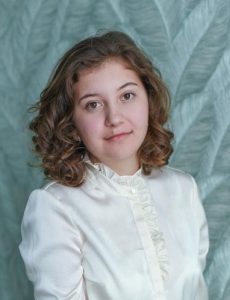 ANNA CHEMERIS, Orenburg region, Russia,18 y. o., congenital heart disease.
In early childhood, the girl underwent several heart surgeries, but this did not bring noticeable improvements. In 2019, Anya underwent an operation in Berlin to replace the aortic valve with a mechanical one, and an aortic prosthesis was made. In two years after the surgery, the examination revealed the lung stenosis. Another operation must be carried out in Berlin clinic, where the girl is already waiting for. The cost of the operation is EUR 53,000. A part of the funds, yet before the sanctions, has been provided by a Russian charity fund, yet a part – by a German fund. Yet it remains to collect EUR 13,370.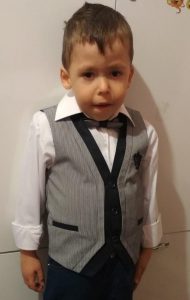 CAN DANIEL BAYRAKTAR, Turkey, 5 y. o., heart disease, DiGeorge syndrome.
Daniel was born with a heart defect, at the age of 6 months he underwent an open heart surgery. The operation was successful, but a year later a genetic disease was discovered: the DiGeorge syndrome (immunodeficiency, problems with the glands, anomalies in the development of the heart, facial changes). As a result of severe pneumonia, the boy's trachea and vocal cords are damaged. The doctors in Turkey are not able to help. Daniel underwent an operation in Israel (laryngoscopy), after which the boy began to breathe and gained some weight. He requires a vocal cord surgery. They can help him child in an Israeli clinic. The cost of the operation is $30,000. The parents were able to collect a part of the amount, yet a part is provided by a German charity fund. However, they need to raise $ 17,887 more.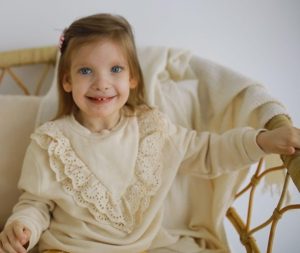 ALISA PUDOVKINA, Kazan, Russia, 4 y. o., heart disease, Mowat-Wilson syndrome.
Alisa was born with a heart defect. Just a month after the birth, Alisa had her first operation to narrow her pulmonary artery. The operation went well, yet the problems with nutrition appeared: the girl could only eat through a tube. At the age of 6 months, the girl underwent a complex many-hour operation in Berlin, after which the baby spent another 20 days in a drug-induced sleep. The next operation should have beeen the final stage of heart disease correction, yet the girl was diagnosed with a genetic disease: Mowat-Wilson syndrome. This is a little-known disease. The children with this diagnosis can develop, but do it slowly. In November 2022, Alice underwent the necessary examinations at a clinic in Bonn. The doctors have determined that Alice's heart is ready for surgery in summer 2022. At the moment, the girl has a very low saturation, all her organs and tissues suffer from constant hypoxia. Fontan operation is vital for the girl, it is a chance for a further normal life. Despite the difficulties and difficult diagnoses, Alice is a gentle and social girl, she loves walking, reading, beautiful clothes and delicious food. The family requires EUR 1200 for initial housing expenses in Germany.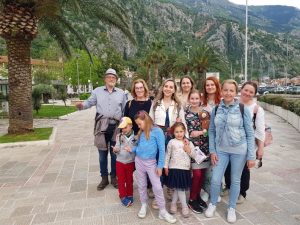 DobroMore
In May, a meeting of our volunteers has taken place in Montenegro. The coordinators and volunteers have discussed the pressing issues and took part in a psychological training on Conflicts and Resources. Particular attention was paid to recuperation and communication, and supporting each other. This is especially valuable now for the Diakonia team that is actively helping the refugees from Ukraine. Read more on our website!
HURRY TO DO GOOD!
I wish health to you all! Take care of yourself and your loved ones!
I embrace you heartily,
Yours Alina Titova