NOVEMBER 2020
Dear friends, thank you for your support!
As long as we help each other and care about each other, the humanity has a survival chance, and each of us has an opportunity to remain human in any circumstances.
In October, we have helped to Maksim Antonenko, 28 years old, Ukraine, and 4 families in difficult situations, where people have medical diagnoses.
In November, our help is awaited by: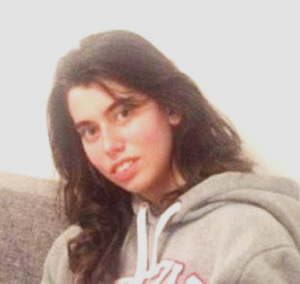 EKATERINA KAMINSKA, 21 years old, Poland. Diagnosis: Facioscapulohumeral muscular dystrophy (FSHD).
7 years ago, Katerina's parents learned that their daughter is terminally ill. She is doomed for atrophy of the muscles of the face, arms and legs. She will lose of the ability to walk.
In 2016, the girl has underwent a surgery in Paris. Owing to this, she has a chance for the continuing body functioning, chance to walk independently and to self-care. But for the body to continue to function, rehabilitation courses are necessary.
Despite her illness, Katerina is a volunteer in kindergarten where she teaches English to children. She is a kind, intelligent and responsive girl. She dreams to start learning marketing next year. Katya wants to live like an ordinary person, to have a profession and be useful.
For the rehabilitation course in the German clinics Tera Reha Zentrum, EUR 2880 is required.
NIKITA GONCHAROV, 7 months old, Belarus.
Diagnosis: organic brain damage, persistent vegetative state, epilepsy.
Nikita was born this spring. The birth was difficult, the baby had severe asphyxia. All this lead to serious consequences for his health. The baby lacks a number of vital reflexes: he cannot eat, breathe, or swallow on his own. Nikita breathes with an oxygen concentrator through a tracheostomy tube. In Belarus, doctors cannot provide any qualified help. There, the child was given a disability status and the palliative care was recommended. The parents have found a German clinic Helios, where the doctors are willing to help. Long-term medication and brain stimulation are needed. The cost is EUR 105,000 euros. EUR 10,000 remains to be collected.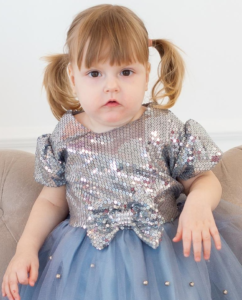 VASILISA DEGTYAREVA, 3 years old, Russia, Volgograd. Diagnosis is not established.
Little Vasilisa is suffering from convulsions. They come every two to three days. Vasilisa cries for a long time and cannot recuperate after each such incident. Doctors in Russia cannot diagnose her nor propose a treatment. Because of convulsions, the baby loses the skills that she has already acquired. A delay in mental and physical development is accumulating. A German clinic Schön Klinik Vogtareuth is ready to conduct an examination and establish a diagnosis. The clinic specializes in diseases with similar symptoms, so there is a hope that soon Vasilisa will be able to receive treatment. The examination costs EUR 54,576. It remains to collect about EUR 24,000.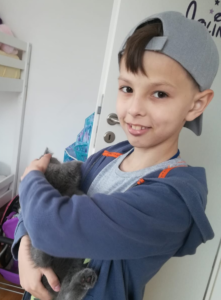 DIMA SHERSTOBOEV, 12 years old, Russia, Kemerovo region. Diagnosis: neuroblastoma.
Since 2011, Dima has been undergoing treatment at Cologne University Hospital. This is when our volunteers first met this smiling boy and his family. The treatment was successful, there was a remission and Dima returned to Russia. There was a relapse in 2017, so the family was forced to come back to Germany for more therapy. Recently, Dima's father, Yuri, got ill with cancer. He cannot work yet. The mother takes care of her husband and son, and is also looking for a job to get at least some income.
The family needs very much a financial support in paying for insurance and housing, EUR 650 per month.
HURRY TO DO GOOD!
I wish health to you all! Take care of yourself and your loved ones!
I embrace you heartily,
Yours Alina Titova