POST-TRAUMATIC STRESS AND POST-TRAUMATIC DEVELOPMENT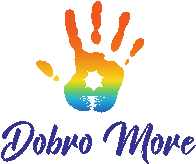 Montenegro, October 14-18, 2022
A workshop for psychologists and volunteers helping people in crisis situations. Includes practical sessions with care-receivers.
Dear friends, we invite you to take part in the international meeting of specialists helping people in crisis situations.
The meeting is devoted to the exchange of experience in helping refugees from the war zone, and families with sick children or adults. A particular attention will be paid to the development of emergency assistance strategies and the development of tools for psychologists and volunteers of charity organizations.
The program includes talks, discussions and practical exercises. The working language is Russian. Within the framework of the meeting, we plan the demonstration sessions of psychological assistance for volunteers and care-receivers.
The program will be published soon.
The registration fee: EUR 50. If an accommodation is required (5-star hotel with breakfast, 30 EUR per day), please indicate this at the moment of registration. In some cases, we can wave the registration fee and housing costs.
After the meeting, there is an opportunity to stay in Montenegro for recreation. This is free of charge for the members of Dobromore club and care-receivers applied. All other participants can enjoy a big discount from our partners.
More details on the cost and conditions will be provided upon a personal request after your registration.
You can apply for the participation using the following links:
As a psychologist: link
As a volunteer: link
As a care-receiver: link
More details are at the site dobromore.eu and per e-mail request to dobromore2019@gmail.com
Hope to see you soon,
Alina Titova