Saba B.
Age: 3 y.o. (baptized as Savva)
Residence: Nizhny Novgorod, Russia
Diagnosis: hemaphagocytic lymphohistiocytosis, Epstein-Barr virus
Needs: a course of a medicine
Funds to raise: EUR 350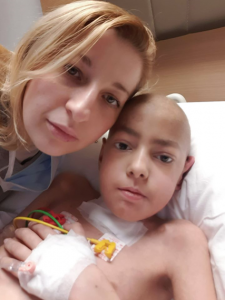 Saba used to enjoy an active life: studying, playing, working as a co-host on Orthodox radio, participating in creative competitions. But in 2019, when Saba was visiting his grandparents in Georgia, the boy had suddenly felt unwell. The examination showed a severe form of Epstein-Barr virus.
We have already helped Saba last year. The treatment has brought good results. But, on January 6 and 30, 2022, Saba has had epileptic seizures. After a thorough examination, his neurologist has recommended to increase the doses of medicines. Their supply of medicines and syringes for the child will not last long.
To purchase the medicines for coming 6 months, family of Saba requires about EUR 350.