SEPTEMBER 2016
Dear friends!
I congratulate you all with the conclusion of the holidays, the return to a paced working life and
hence – to the possibility of regularly and calmly doing good deeds!
Despite the holiday season, we have continued to work throughout the summer.
We transported the wheelchair to Moscow and the medical equipment to Kiev.
Our longtime ward Andrey Dmitriev, 9y., from Donetsk, spine injury, has had two operations at the university clinic of Bonn and received special prostheses for walking. His stay and his 4-week rehabilitation at the Brandenburg clinic Helios was paid from the Diakonia fund. Thank you to our volunteers and all people involved in the matter from Cologne and Bonn, who supported him throughout all the four months of his stay in Germany. Also, thanks to you, another rehabilitation in the clinic TeraReha has been paid for Eldar Eldarov, 12 y., ICP.
In September, these children need our help: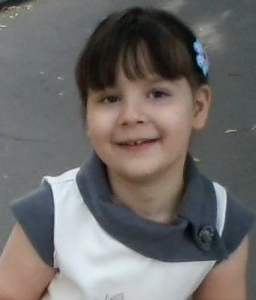 Valentina Mihajlova, 3 years, laryngeal papillomatosis,
tracheostomy, from Rovno, is brought up by her grandma. Twice a
month the grandma travels to Kiev with her granddaughter for an
operation – otherwise the child chokes. Unfortunately, even after a
few days after such an operation, the papillomatosis starts growing
with renewed vigour, threatening the life of the child.
In order to solve the problem, it is necessary to undergo a
treatment at the clinic of Frankfurt. The sum to pay for a checkup
and the initial stage of treatment is 10 thousand euro.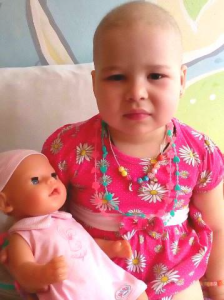 Sofia Dukashova, 5 y., leukemia, relapse, from Rostov, has been in treatment since 2013. Sofia needs a bone marrow transplant from a non-relative donor. At the moment the child is going through a chemo therapy at the German
clinic in Wurzburg. The transplant is scheduled for September. The sum to be collected is around 300 thousand euros. Some money was given by Russian and German foundations, some was given by you. Another 155 thousand are needed to start the process of the transplant.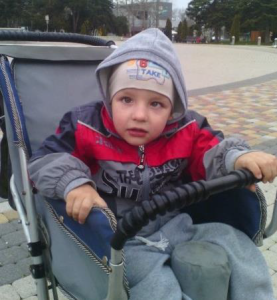 Vanya Kochnov, 4 y., ICP, from Donetsk. We have supported the life of this large family for many years thanks to our responsive and continuous sponsors. Recently the child has done huge steps of development. In order to keep them, he definitely needs to go through another rehabilitation course at the end of October. Sum for collection: 2300 euros.

We hereby announce the season of charity balls and events!
On the 2nd of October the Autumn ball will take place in Berlin, organized by our local
Diakonia group. Collected money will go towards the children that we are helping. Check
our website for more information: www.orthodiakonia.de or find us on Facebook:
www.facebook.com/orthodiakonia and join us!
СПЕШИТЕ ДЕЛАТЬ ДОБРО!
HURRY TO DO GOOD!
Many hugs,
Yours Alina Titova
PRAYER LIST FOR SEPTEMBER:
For the health of:
inf. Ioann, Varvara, Konstantin, Mikhail, Sofia, Valentina, Helena, Andrey
youth. Viktoria, Ariadna, Daniil, Andrey, Denis, Igor
Dmitriy, Aglaida, Sergei, Ksenia, Nina
Also remember to pray for their relatives!