The first charity bazaar of "Good Deed" took place in Berlin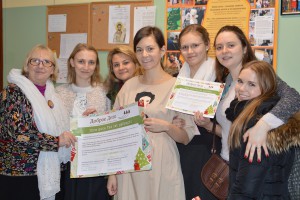 Photos
We thank all organizers and supporters!
The bazaar took place in the church of the Intercession of the Theotokos on January 3. Pastry, hand-crafts and exclusive soap made especially for the event have been attracting the visitors of the bazaar. We have provided master-classes where children enjoyed making their own toys. Despite the ten-degree frost that reached Berlin on this day, there were quite some visitors: most parishioners have dropped by after the Liturgy and brought their friends and acquaintances.
We have collected EUR 850. Money have been transferred to the Diakonia account. It will be used for the treatment of Andrei Andreev, a boy from Enakievo with shrapnel in his spine.
Thank you all for your participation!